WE ARE A PHOTOGRAPHIC & VIDEO DESIGN AGENCY
"photography is our great love affair with life"
---
---
CREATING WITH SKY ISLAND PHOTOGRAPHY.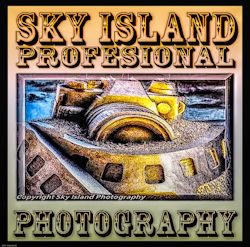 Welcome to Sky Island Photography! We are a group of Professional Photographers who truly believe that photographers don't just take photographs. We create spectacular beautifully composed works of art. Skilled, educated, and dedicated to the art of photography, Sky Island Photography & Video client satisfaction is our number one priority. Sky Island Photography is focus & goal of delivering to you outstanding high-resolution detailed oriented professional results for your special event or photography project, Sky Island Photography whether in the studio or our photographers come to your location.  Our images will capture the very emotional essence of the moment or product. Sky Island Photography &  Video knowledge and expertise will leave you free to participate and be a part of the photographic memories with your family, colleagues and friends or to focus on other projects. We are a very discrete and diverse group of photographers, a public project, prototype or a quiet honeymoon for two. No matter the venue or customer we practice the highest level of digital security. Sky island Photography always secures all of our images, digital files, and downloads with the latest security techniques and software. To ensure our client's images will only end up in the places our client's designate. The photos on this website are a small example of the kind of high-quality images that photographers at Sky Island Photography produce for our clients on the daily basis.